Main content starts here, tab to start navigating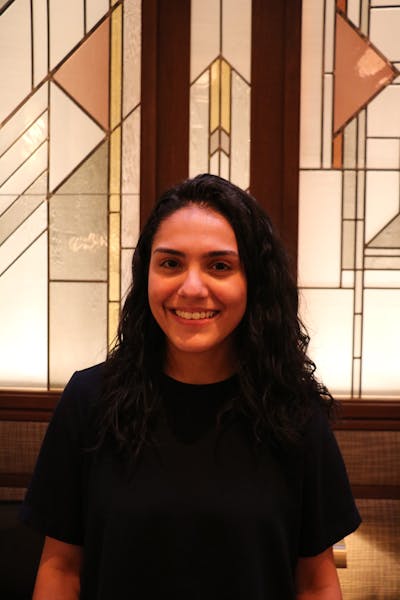 Alyssa Valentin
GENERAL MANAGER
A native New Yorker, food was a central part of Alyssa's childhood, with fond memories of big family gatherings and many talented home cooks. After high school, Alyssa attended Monroe College in the Bronx, NY where she earned a degree in Hospitality Management. Upon graduating, she was hired by the 3 Michelin-starred Jean-Georges restaurant. Over the course of several years, Alyssa held the roles of Server, Maître d', and eventually, Manager. During this time she gained valuable experience in the world of fine dining, with specific knowledge of French food and wine. After five years, Alyssa moved on to become the Manager at another restaurant within the group—The Mark by Jean-Georges, located in the The Mark Hotel on New York's Upper East Side. Here she learned about the business of operating a restaurant within a luxury boutique hotel. After one year, Alyssa headed downtown to assume the role of Manager at Jean-George's Perry Street. During this time she assisted with the beverage program, staff education, and helped instill elevated service touchpoints from her former fine dining experiences. She loved seeing many familiar faces from the other JG restaurants, and being surrounded by a fun and excited team.
Alyssa joined the Leonelli team as General Manager in the spring of 2019. "My favorite part about working for this group is the company culture. It's very family-oriented, and I'm able to show my creative side. I also like that we have both fine dining and more casual dining under the same roof within a boutique hotel. I love the food we serve, and getting to work with Italian cuisine."
Alyssa currently resides in Brooklyn. In her spare time, she enjoys reading about food, trying new restaurants, and travel.